Hi all~ It's Friday - or  for those early linkers it's Thursday evening!  We got some bittersweet news this week: our daughter, who is studying abroad in Florence this semester, just accepted an intership at a venture capital firm.   That's the Sweet.  And, the bitter?  The internship will keep her in Omaha this summer.  My baby! Accepting any suggestions on how to handle the first transition to leaving the nest!  Now, on to Friday Favorites!
A huge shout out to everyone who joined in the party last week! This party is FINALLY gaining some traction!     I love the comments because I know it takes that extra effort! ! I get it! So here's to Friday! I am ready for one! You? Let's see what you have been working on: crafts, holidays, recipes, DIY, sewing? What I love about this party is the diversity of the links! It's a little bit of everything!!!
RULES:
Rules sounds a bit strong for a Linky party and I will be honest, I don't micromanage my linkups! But, I would love for you to :
LINK AND LINGER A BIT ON 1 OR 2 BLOGS
LINK 1-3 OF YOUR FAVORITE POSTS
LINK BACK TO THIS PARTY
FOLLOW ME OR GIVE A SHOUT OUT ON SOCIAL MEDIA FOR THIS PARTY! I WANT TO HIT 50 LINK UPS!!!!

Here's a few that caught my eye this week:
This is from Mindie at Bacon Time with the Hungry Hypo.  After I read the tutorial I realized that the project idea was  MISS DOMESTIC BLISS.    But, PLEASE visit Mindie's blog if you have not read her blog before and her recent story.  I can't believe Mindie is posting on my blog this week, but I get the concept of trying to keep busy.  The funny thing about Mindie's blog is I think I referred to it as the Hungry Hippo for several months (I link up to her weekly party) and I finally caught the HYPO, not HIPPO.  Thank you new glasses!!!  Mindie- you got this!
Priyam at Simple Joys shows us a great upcycling project to turn paper into gift bags. She used the heavy paper from an old calendar.  Welcome to the party Priyam!
Carrie This Home  made this great DIY monogram! I stalked her from another party to link this to Friday Favorites!  Love it!!!!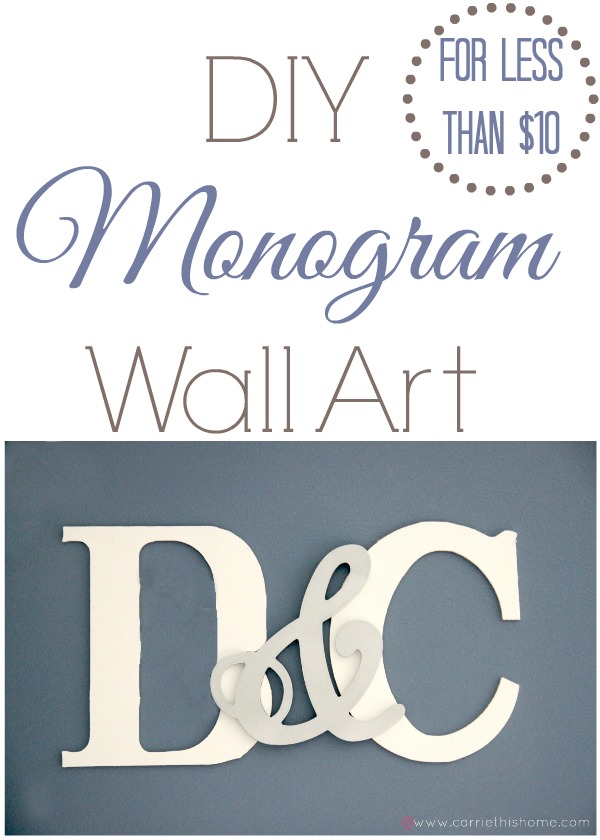 And, Whole Food Mom on a Budget  shows us how to make a yummy Orange Creamsicle Smoothie. My entire family will love this treat!!!
LINK UP HERE: fyi…. links in random order or alphabetical order:
Loading InLinkz ...